WE'RE SO GLAD YOU'RE HERE
A lavish and high-end home away from home for your pup to live their best life
Your account is considered the central hub for information about your pup. With an account, you'll be able to schedule your dog for lodging, daycare and spa services, pay your bill, update veterinary info, and more!
STEP ONE: CREATE AN ACCOUNT
When you click the Create An Account button below you will be taken to a new window to start the process shown in the quick video below. The onboarding is a simple two-step process that should only take about 5-10 minutes.
Note: Although we require a credit card on file, you will not be charged for anything at the time of account setup. This will be used for your convenience when it's time for check-out.
Having any technical issues setting up the account? No problem, send us an email at info@staging.acoustic-monsoon.flywheelsites.com.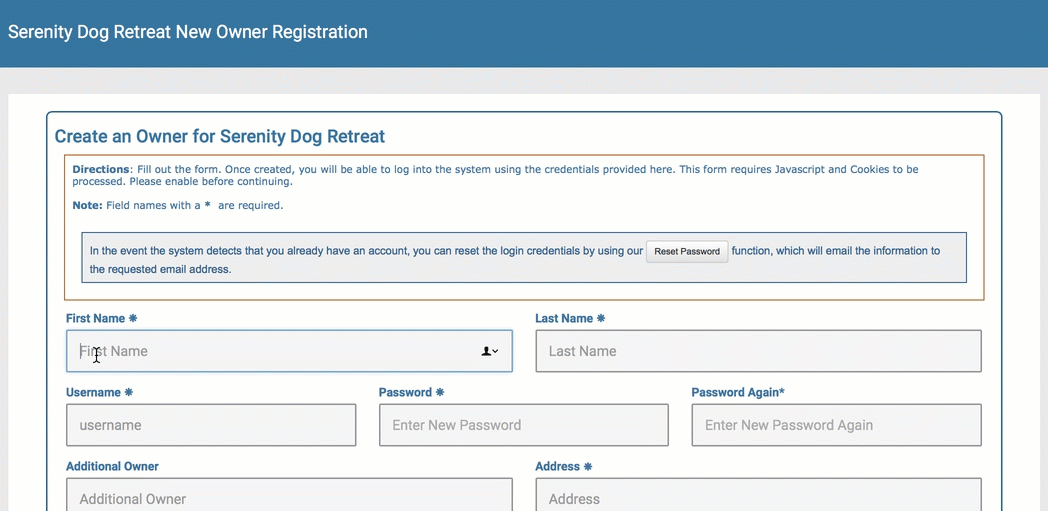 The next screen you will be taken to will have two forms you will need to sign. The Contract Agreement and the Boarding Agreement. You will be able to do this right in the account.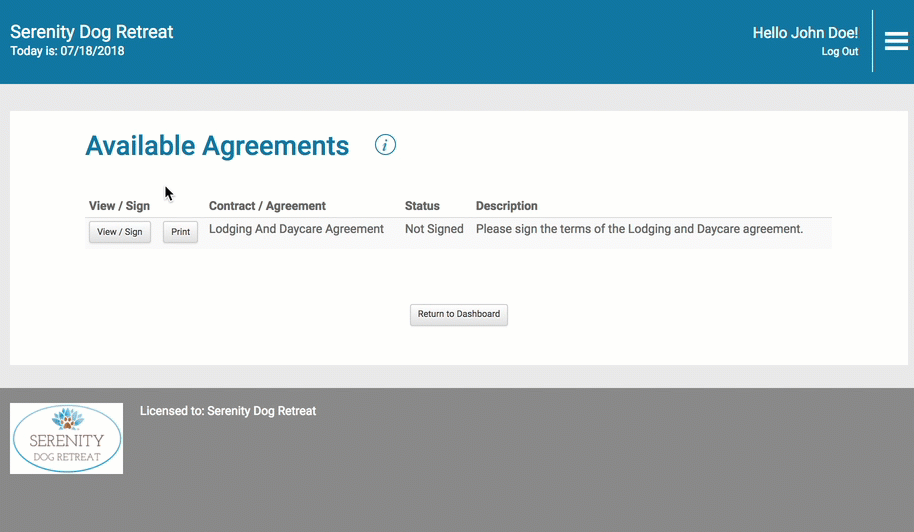 STEP THREE: ADD YOUR PET TO THE SYSTEM
the state of being calm, peaceful and untroubled