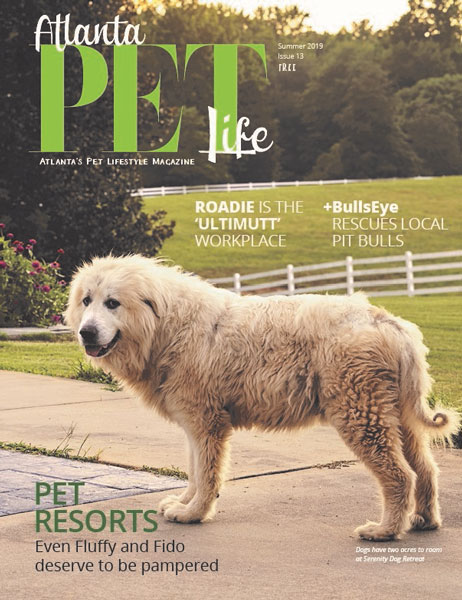 The Summer 2019 issue of "Atlanta Pet Life" spotlights four of Atlanta's pet retreats.
We are so pleased to be featured in this beautiful publication! Even more, the photos of Serenity Dog Retreat were featured on the cover and throughout the article. Our pups are famous!
"I wanted to open an extremely nice, exclusive dog boarding place," she says. "But I didn't want to do a boarding facility in a warehouse or industrial park. So I bought 20 acres and made it my home."
To see the digital version of the article, visit their digital version of the magazine here.
The article, on page 22, features a photo of our backyard with four of our pups.