MODERN LUXURY Visits Serenity Dog Retreat
What a treat to be featured in the online Lifestyle section of The Atlantan. This beautiful publication highlights everything from food, style & beauty to people.
Serenity Dog Retreat Presents: A Paradise Your Dog Won't Want To Leave
Article by: Christina Najjar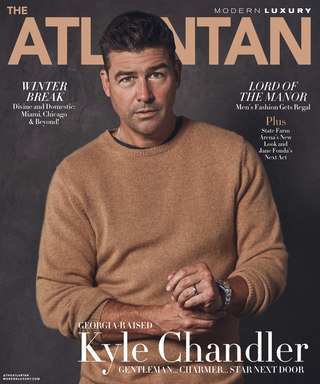 Leaving a pet is never easy. There is a lot of anxiety that comes with leaving your beloved pooch in someone else's hands! Serenity Dog Retreat is changing all of that with their one of a kind getaway for dogs. Serenity Retreat is different from every other doggie daycare. You will be completely stress-free leaving your pup at this haven, whether it's for a short-term visit while you're at work or running errands, or a longer-term stay like when you're on vacation! Serenity has so much to offer, your dog won't want to leave!
For starters, Serenity Retreat sits on 25 acres of beautiful fenced land for safe, off-leash play. The retreat is always cognizant of the number of dogs they're looking after, keeping it at a low volume of dogs for individualized attention and a like-home environment. There are twelve luxury walk-in suites which your dog can make their home away from home. Though the suites are extremely luxurious, your dog will only eat and sleep there – the rest of the time they will be free to enjoy the amazing estate.
The staff is all professionally trained in canine behavior and lead safe off-leash playgroups. The staff ensures your dog is cared for in a safe, and loving way. Luxury is all about the details, and Serenity has them all thought out. Only natural, veterinary approved, non- toxic cleaning products are used, creating a home-like environment which is perfect for young puppies, seniors, special needs and low energy dogs that can become nervous in larger facilities. Serenity Retreat is truly an oasis of calm for dogs, so they have just as happy a getaway as you.
While your dog is at Serenity Retreat you can also treat them to one of the many indulgent spa services. Massages, facials, bubble baths, hot oil treatments – the list of services is endless and your dog will thank you! You can even get them a Pawdicure so their nails are nice and neat!
Serenity Dog Retreat is truly a one of a kind establishment. The thought and care that goes into your dog's stay are unparalleled. The amazing team takes care of your pooch like you do, with love and care that your dog can feel.
Visit Serenitydogretreat.Com to learn more.