Pet Boarding and Daycare Magazine Spotlight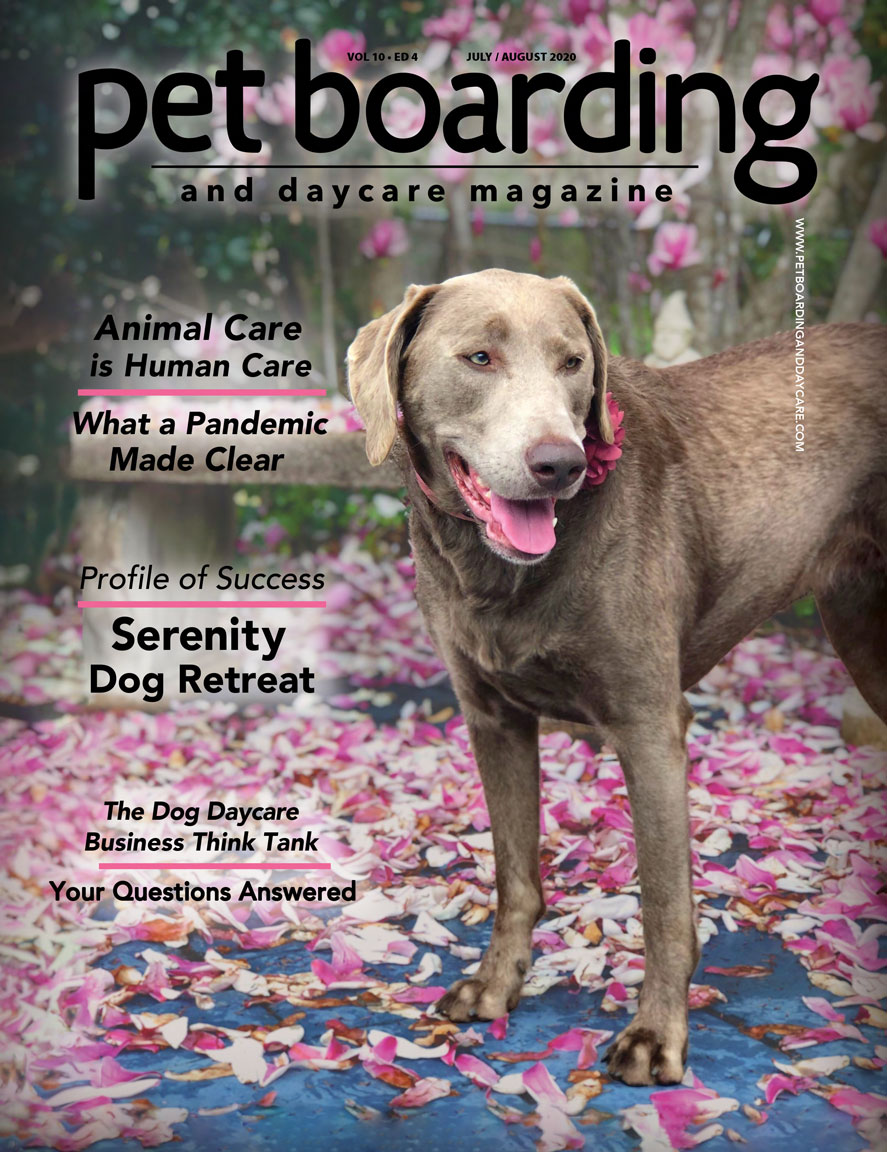 The July/August 2020 issue of the Pet Boarding and Daycare Magazine spotlights our business as a Profile of Success! The six-page article, Exclusive Care in a Breathtaking Setting, features several of our photos by Emily Followill,  and an interview with the owner, Beth Ramsey. Our client's sweet dog Molly is the star of the cover!
We are so thankful to Kathy Hosler for taking the time to write a descriptive article that portrays Serenity Dog Retreat as we do.
One of our favorite quotes from Beth in the article:
"Having a small business allows me to build an amazing relationship with each of my clients," says Beth. "I am in constant contact with the owners. I send emails and pictures of their pets to them during the day. Now I am also making fun videos of their dogs' activities and posting them on Instagram and Facebook. The owners love it!"
View a pdf version of the article.